Custom Mousepads, Printed Counter Mats & Store Signature Pads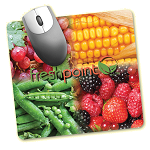 Plastic Surface Mousepad and Register Mats are the industry's MOST DURABLE and our most popular mouse mats. The superior durability comes from the tough, scratch resistant, textured matte surface. These mats offer the most effective way to deliver your message on counter tops everywhere. Ideal mats for convenience stores, restaurants, hardware and automotive parts stores, equipment supply, and most retail environments.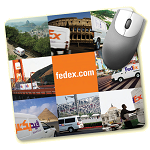 Fabric Surface Mousepad and Register Mats offer an economical solution to cash register advertising where hard-top mats are not practical. Full color and a wide variety of base sizes make this mat a worthy contender.

Easily update critical information for your employees and customers with our Window Mousepad and Register Mat. Can be used as a register mat / signature pad, or as a space-saving information display for your staff.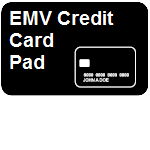 The perfect solution to aid customers in transitioning to (EMV) chip-equipped credit card terminals. Credit card processing terminal fits securely on the non-skid surface. Your company logo, ad message, or instructions can be printed on the pad for easy viewing. Custom sizes and a variety of colors are available.